Stichting Zangcultuur Deventer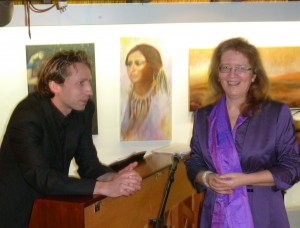 Links pianist Rik Helmes
VOCAL WORKSHOPS KLASSIEK
In workshops zing je voor publiek met een klassiek pianist (foto Rik Helmes) of barokensemble of harp. Je leert samen met begeleiders te zingen. Van deze begeleiders krijg je ook aanwijzingen over interpretatie en performance.
Er worden zowel open als besloten zangworkshops gegeven naast de zanglessen. Op open workshops kan landelijk ingeschreven worden. Deze worden ook via zing.nl, vocalweb.nl en vocalisten.nl bekend gemaakt.
Bij gesloten workshops bestaat t publiek uit de andere zangleerlingen van de Zangstudio.
Op deze pagina worden nieuwe workshops bekend gemaakt.

Inschrijfformulier:


Zangstudio Annemieke Brouwer is voor vier jaar (2012-2016) gecertificeerd "als gekwalificeerd aanbieder van muziekeducatie" door het kwaliteitsinstituut Kunstkeur. Een initiatief van Het ministerie van wetenschappen en onderwijs. Klik voor meer informatie op het KK-logo.